Vinyl Buying and Help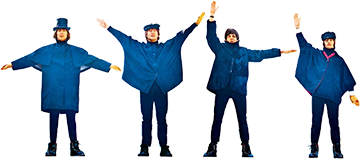 We have tried to make your experience as close to actually being in a record shop as we can...
We have categorized our site into 14 separate lists, just like you would find in any good record shop, with the addition of Latest and Rare & Collectable to help you get started.
These are displayed as the main navigation on most pages.
You can refine using A-B, C-D & 0-9 and so on. If you are struggling to find a particular artist or album - use the search box at the bottom of the page.
Reading our lists
Please take a look at our Vinyl grading guide.
Questions?
If you wish to enquire about a certain item before committing yourself to an order, please feel free to contact us.
We will try to answer all questions within 36 hours but please note it will occasionally take longer if an individual seller is unavailable.
Be sure to complete your purchase!
To purchase an item simply add it to your basket. Items can be held in your basket up to 5 hours, and members get more time to browse than guests, so we recommend that you create an account.
Don't worry, every time you add something to your basket you get extra time.
If you do not buy an item in your basket...
Items in your basket will be automatically deleted and put back on sale if you have not made a purchase when your basket time expires.
This is just like a shop. You're probably not going to carry records around with you in the shop for hours. We try to be as fair as possible to all our visitors, as all our items are individual. We don't usually have multiple copies, and there can be interest in every item.
An item might already be in the basket of another customer and you won't be able to buy it until their basket expires. Members can still reserve items whilst they are in another customer's basket - if the other customer's purchase is not completed and the item(s) come back on sale we will notify you. To take advantage of this, we recommend that you register.
Shipping made easy
Customers can see immediately what the postage total for their order will be, per seller, right inside their basket.
If you want to check and see what the shipping costs will be then take a look at our shipping guide, we have a quick postage calculator.
We represent multiple sellers across the UK - postage is charged on a per seller basis.
Making a payment
Payment is taken straight away when you checkout, we have made this as easy as possible for you. We accept major debit and credit cards, and PayPal.
Very occasionally, if an item is sold in one of our shops for example, we may not be able to fulfil your order - in this case you will be refunded for that item immediately or offered credit. We currently operate at over a 97% availability rate so in most cases there will not be a problem, but if there is we will try to rectify it as quickly as possible.