Searching For Shaye Cogan - A Personal Quest
Collecting The Hits Of The '60s
Guest Blog by Roger Strong of Vinylnet Wales
It all began with a pop quiz league at the Midland Hotel, Birmingham. I realised how little I remembered, or knew, about the hits of the 60s. I decided after a short time that in order to enhance my knowledge, the best way was to re-discover the original sounds of the top 50.
It is interesting to note that the first top 50 to appear in the Guinness Book Of Hit Singles was on the 10th March, 1960 - this continued throughout the sixties until it eventually became a top 75 on 6th May 1978.
How did anyone hear the lower end of the charts in the early sixties? Very little needle time was allowed on the BBC by the Musician's Union, which was more or less "Hobson's Choice" as far as listening to radio was concerned. Two-Way Family Favourites, Children's Favourites, Jack Jackson's Record Roundup and Pick Of The Pops were all that was available. The alternative was the dodgy reception of Radio Luxemburg, advertising the pools predictions of Horace Batchelor, while Jimmy Saville's Teen and Twenty Disc Club promoted member number 11321. The big game changer was Radio Caroline, which arrived in 1964 initially broadcasting from a ship off Felixstowe. The merger with Radio Atlanta allowed one of the ships to move to the Isle of Man area, becoming Radio Caroline North. I well remember the excitement of it coming into range of our area. The threat of these pirate radio stations meant that the BBC and the Musician's Union had to reach some sort of agreement, which resulted in the foundation of Radio One in 1967 (while the Government outlawed the pirates). One can only assume that the lower reaches of the chart only sold through personal recommendations.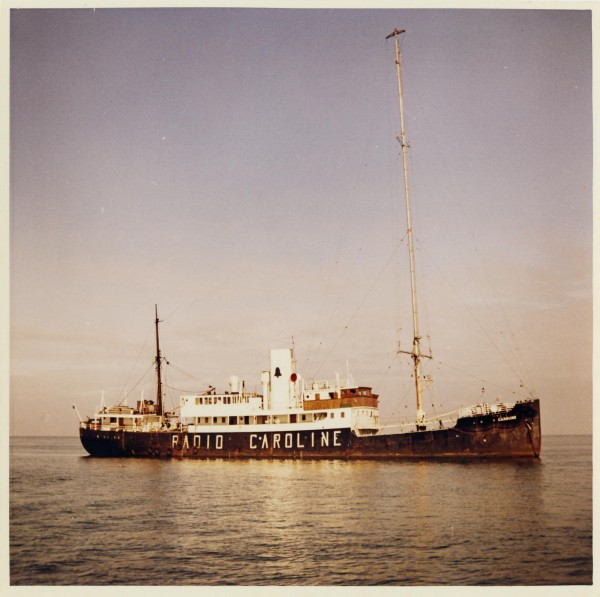 Collecting these hits in the '80s (the pre-internet 'dark ages') revolved around a plethora of record shops, charity shops, car boot sales and record fairs. For the record shops and fairs it was probably their heyday. A few mail order places, such as Oldies Unlimited of Telford and Adrians in Essex offered decent selections, but rarely of sixties stuff. One thing you quickly learned was the Record Collector Price Guide was fairly meaningless. It was inaccurate with prices and rarely differentiated between different pressings - but as they would say, it was only a guide!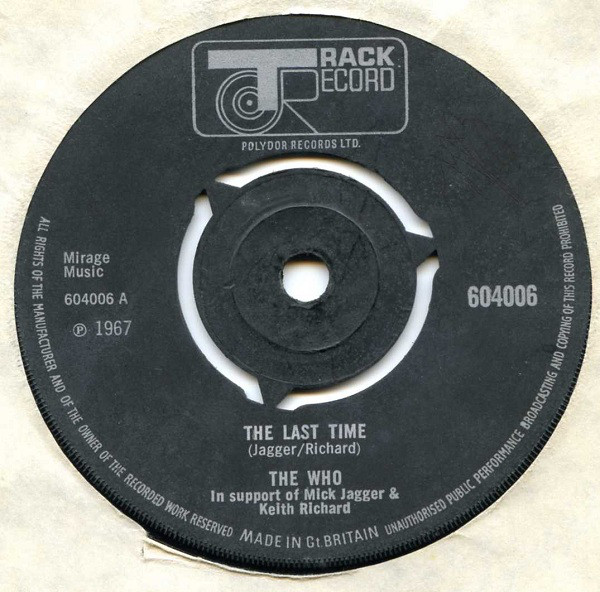 Top twenty hits were readily accessible, particularly the omnipresence of Tom Jones, Engelbert Humperdinck, Ken Dodd, Val Doonican, the Bachelors et al. Of the major artists, Elvis Presley, and Cliff Richard/The Shadows consistently charted in the upper reaches and fetched higher but easily affordable prices. Apart from the original issue of "Love Me Do", which rapidly became expensive, this was also true of the Beatles. The Rolling Stones earlier 7", "Come On", "I Wanna Be Your Man" and "Not Fade Away", also fetched slightly higher prices. Pink Floyd's two charting singles, "See Emily Play" and "Arnold Layne", were always desirable and hence more expensive. The Who have one oddity, which is the double A-side Rolling Stones cover of "The Last Time/Under My Thumb" and is considerably rarer than any other of their sixties singles. The general rule of thumb would be that of those acts that charted consistently, their later hits would chart lower and consequently be less common.
The more difficult items to find were always those by artists who had very few hits and the "one hit wonders" who appeared in the nether reaches of the charts - unlike the ubiquitous Singing Nun and Horst Jankowski etc. Below I've listed 10 of the more difficult UK 7" chart hits to find. One for each year:-
1960:Shaye Cogan - Mean to Me
Charted at number 43 for one week. She was an actress who appeared in a couple of Abbott & Costello films, as well as appearing in an Alan Freed show. Not been seen for sale for 4 years. Easily the most difficult '60s hit to find.
1961: The Dale Sisters – My Sunday Baby
Reached number 36 and was in the chart for 6 weeks. They were an English trio of actual sisters from Goole, Yorkshire who also charted as the England Sisters with "Heartbeat" – a Buddy Holly cover version.
1962: Ray Ellington – The Madison
Reached number 36 spread over 4 weeks. One of very few UK '60s singles to appear in a picture sleeve. Ray Ellington is mostly remembered for his regular appearances in the Goon Show.
1963: Mickie Most – Mister Porter
Spent one week at number 45. Most was obviously noted "mostly" for his production work. :-)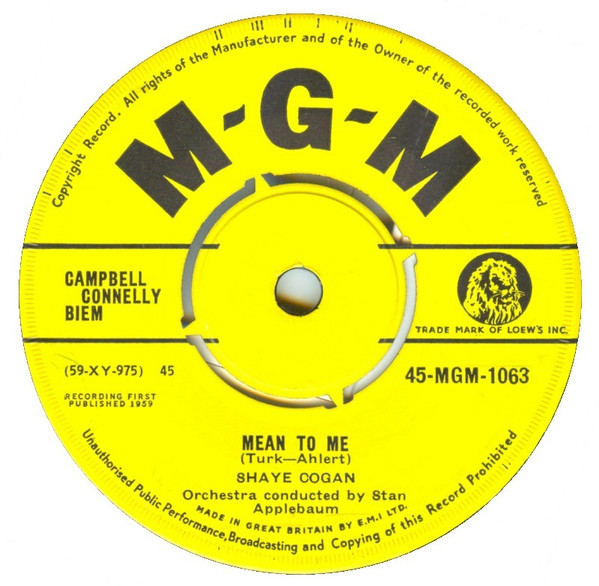 1964: Mary May – Anyone Who Had A Heart
Charted at number 49 for one week. A little remembered cover version of a classic. Her real name was Lily Towers from Blackburn and she was a noted dance band singer in that area.
1965: The Zephyrs – She's Lost You
Charted at 48 for one week. Group from London who managed to record six singles, but this was the only one to achieve a modicum of success and their last effort.
1966: Peter Fenton – Marble Breaks Iron Bends
In 1966, there was nothing significantly difficult to obtain in terms of chart hits. This track reached number 46 for a stay of 3 weeks. Fenton was a Yorkshireman reputed for, on occasion, sailing close to the wind as far as the law was concerned.
1967: The Who – The Last Time/Under My Thumb
The track charted for 3 weeks, reaching number 44. There was nothing significantly unusual in 1967 apart from this rarity. Mint copies currently fetch about £35. It was originally supposed to be released in support of Jagger and Richards, who were in jail at the time on drugs charges. The royalties were supposed to help pay for their bail but they were released before it was issued.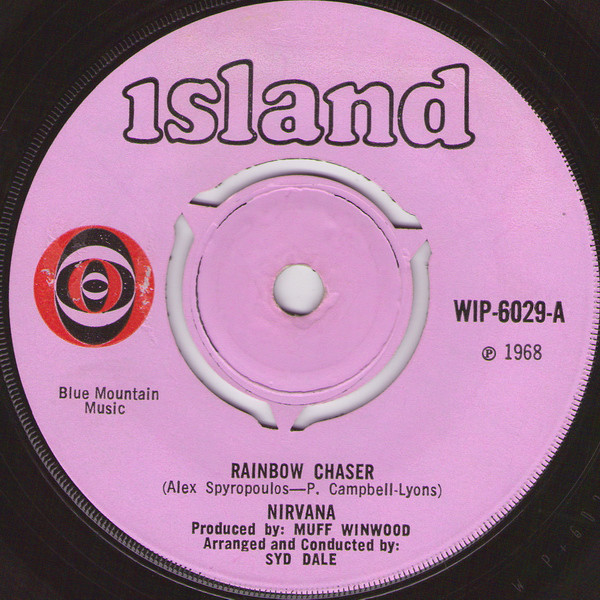 1968: Nirvana – Rainbow Chaser
Charted for 6 weeks reaching number 34. This is classic psychedelia from the "real" Nirvana and is not particularly rare but still commands a reasonable price.
1969: The Cats – Swan Lake
This charted for 2 weeks and reached number 48. They were from Mile End, London and the first British reggae band to have a hit with this Tchaikovsky derivation.
There you have it. A selection of the unusual delights of collecting sixties UK hits. Some you might be lucky enough to chance on, but others you might never see!!!
If you are interested in collecting sixties chart hit singles, you can browse our '60s stock lists here.