Northern Soul in 2018
Guest Blog by Les Hare of Kingbee Records, Manchester
"Northern soul…?"
Somebody once said, "if you need to ask you'll never know". From its beginnings in the late '60s and early '70s, it was an underground movement with just a few clubs, predominately in the north of England. Now it has become a worldwide phenomenon, with many tunes now featuring in TV adverts, compilation CDs, with even northern soul dance schools popping up. There now seem to be nearly as many northern soul clubs as there were in it's heyday. Weekenders all over the world have appeared, with some places attracting up to 3,000 people – with ages ranging from 20 – 70 years old.
But what about the records?
Just when you think the prices of northern soul records have peaked, they seem to move on to another level. Some particularly rare singles – such as, "Jeanette" by Wade Flemons and Robert Thomas' "Salvation" – have more than quadrupled in price in the last few years, and there are plenty examples of this to be found. As recently as July this year, over 20 northern soul records had sold for more than $1,000 on eBay alone. Many thousands have sold for more than £100 over the years, making it one of the most expensive vinyl genres to collect.
While many northern soul dealers list their wares on eBay, there are also many specialist dealers who run their own regular auctions - some even on a weekly basis. Plenty are also found at soul nights, record fairs, shops and websites, all catering for the rapidly expanding northern soul collectors' market. The popularity of this music is now worldwide, with a younger clientele springing up across Europe and America on top of the huge demand there has always been in Japan.
The traditional oldies are still very popular, and the records that were big at Wigan Casino, Twisted Wheel, Torch and Blackpool Mecca are still very much in demand, but the styles of northern soul that people want have now widened. R'n'B has taken off, and earlier records from blues legends such as John Lee Hooker, Howlin' Wolf and Sonny Boy Williamson can now be heard amongst rarer records like Charles Sheffield's "It's Your Voodoo Working" on Excello, Mike Pedecin's "Burnt Toast & Black Coffee" on Federal, and Betty Lou & Bobby Adams' "Dr Truelove" on Trax. Some Latin music has even begun to be played and collectors are now chasing "Pow Wow" by Manny Corchado on Decca, "Never Learned To Dance" by the Harvey Averne Dozen on Uptite, and "I Want A Chance For Romance" by Hector Rivera on Barry. All of these tunes have sold for huge amounts - some over £1,000!
Most northern soul records were recorded between 1964 and 1968, but the barriers have been pushed forward and records from the late '60s through the '70s have been played at radio stations and club nights, with the term 'crossover' being used to define this genre. Some of these later records have now been termed 'classics' and can be heard all over the country every weekend. These would include Ruby Andrews' "Just Loving You" on Zodiac, Celeste Hardie's "You're Gone" on Reynolds, and Guitar Ray's "You're Gonna Wreck My Life" on Shagg.
The younger crowd (particularly across Europe) tend to chase a more 'funky' sound and subsequently more funk records are starting to creep onto northern soul playlists.
Amongst the sounds that can now be heard in certain clubs are Sag War Fare's "Don't Be So Jive" on Libra, and Billy Byrd's "Lost In A Crowd" on Scream. Another track that has crossed over to the bigger venues is Hamilton Movement's "She's Gone" on Look Out. All these records now command very hefty price tags.
Another facet of collecting northern soul is the practice of buying records from certain American cities and record labels. Detroit seems to be the most popular of these cities, with Tamla Motown being at its hub. There were many other Tamla-related labels, such as Gordy, Soul, VIP, Anna, Harvey and others. Also related to these were Ric-Tic, Revilot and Golden World. Other popular labels included Impact, D-Town, Thelma and LA Beat. In Chicago meanwhile, there was Chess (and their subsidiaries Checker, Cadet, Argo), as well as Okeh. Big city soul came from the likes of Chuck Jackson and Maxine Brown on imprints such as Sceptor, Wand and Musicor. Los Angeles has Dore, New Jersey had Carnival, and Washington DC had one of the most collectable labels – Shrine.
However, it's not just the older stuff that is in demand with collectors these days - even some recently recorded vinyl that has been played on the northern scene has shot up in price. Two great examples are Grace Love's "Fire" on We Coast from 2015, and Big Lee Dowell's "What I Done Wrong" from 2016 on Cannonball, which have both sold for in excess of £100.
So will the current trends last and, as collectors get older, will the same demand for soul vinyl be maintained? Who knows in the strange world of northern soul?!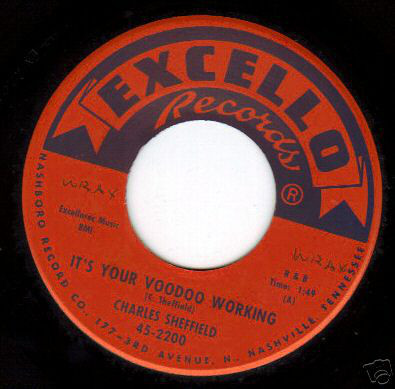 Browse our Soul listings here >