Buying Vinyl Records for Investment
I'm not sure how many times I've heard the phrase "I just bought my records to play them, I wasn't worried about how much they were going to be worth", but it's a lot - usually just before the person involved haggles really hard to squeeze every possible penny out of the sale of their collection. The large majority of music fans seem to think it's not the done thing to worry about the future value of items, as if it somehow taints the listening experience or because it reeks slightly too much of investment banking rather than music fandom. But with vinyl proving to be a tremendous investment over the last two decades or so, and even institutions such as the Financial Times pointing out there have not been many ways to beat the return on rare vinyl, future value is something we should all be taking in to consideration - at the very least when playing and storing our treasures, as nothing ruins a record's value quicker than a nice fat scratch or a bent sleeve.
Of course in the '60s and '70s, records were simply functional objects that hardly anyone bothered to treat well, often including the shops that sold them. Non-removable "sale" stickers, stock numbers written inside the sleeves, even prices written on the front of the sleeves - these are all things that were common practice for retailers of the time. And this is before the abuse records would suffer once purchased. Even now we can visit homes to view collections for sale, and the 7" singles will be stored sleeveless in a brass "toast-rack" style holder showing all the signs of 40 or 50 years of neglect. This type of storage seems to be a particularly common fashion accessory in Scotland - John Menzies must have sold thousands of them in the Beatles era.
Lower supply and rising demand is, of course, a wonderful cocktail for price increase. The poor condition of the large majority of the available pool of stock of any given collectable record, along with increased interest in vinyl, is now the main reason for rising prices. In fact it is easy to see the similarity between the market for first press records and first edition books - some of which sell for tens of thousands. One can make the argument that the only reason rare books have a much higher value than most old records is simply antiquity. Records just haven't had the time to get expensive yet. But with a first edition of "Catcher In The Rye" from 1951 potentially commanding five figures, might it only be another 10 or 20 years until iconic '60s records are selling for thousands, instead of the one or two hundred they largely do now?
So, with bank accounts still offering one or two percent returns (if you are lucky), and your addiction to vinyl buying already meaning your new turntable is in danger of burning out it's motor, which types of vinyl might you consider simply for funding your kids university careers or future holidays to the Bahamas?
There several possible areas of the market we might consider:
Vinyl From The 1990s
The great neglected era of vinyl buying, when record companies tried to kill it off by pressing tiny quantities of classic LPs, and only dance music and DJ's refusal to countenance any other medium saved the day. Those of you smart enough to have ignored the utter nonsense peddled by CD apologists that they were "indestructable" and "superior sounding" don't need our advice anyway as you will now be sitting on a gold mine, spending your time laughing at CD collectors who have rooms full of plastic worth about 50p each. But for those of you starting from scratch, checking out the decade from around 1993 to 2003 for rare pressings is a great place to start.
With pressing numbers for many major albums in the '90s typically at around 1000-5000 copies worldwide prices have already risen, but there are still plenty of attractive possibilities for the savvy investor. Plus, you get the added bonus of owning items almost no one else has. The effect of the 1993 pressing "drawbridge" is easy to see. As CDs became more and more ubiquitous, vinyl went out of fashion and became scarce. Take the prices of Bruce Springsteen LPs as an example. A UK press of "Tunnel Of Love" (1987) has a typical selling price around £8. "Human Touch" and "Lucky Town" from 1992 are now pushing up to about £20 to £25. "Ghost Of Tom Joad" from 1995 - probably £100 plus, if you can find a copy. With such a tiny pool of copies available in the first place, as time goes by and that supply shrinks prices can only go up.
Classic First Press Collectable Vinyl
This market is much more of a known quantity of course, although it is only in the last ten years or so that it has become really obvious to many that the "first press" factor would be crucial. The Record Collector price guides from the turn of the century can make interesting reading in this regard. Whilst they had got round to analysing the different pressings of Beatles LPs and listing them all quite carefully, the information on many other artists is incredibly sketchy. Hardly any differentiation was made between early presses of LPs by artists of the stature of Jimi Hendrix, Black Sabbath, Pink Floyd and Genesis (for example the Track issue of "Electric Ladyland" was simply listed as one pressing at £70 as late as 2004, when it was well known amongst dealers at the time that there were at least three issues). Collectable alternative acts such as Joy Division, The Smiths or The Cure were lucky to get their albums listed at all. They did at least manage to mention the turquoise lettering on the front of the first Led Zeppelin LP, so I guess we should have been grateful for small mercies.
Whilst prices for Beatles collectables and a few other well-known acts are already well established, it is not too hard to make suppositions about other iconic performers where prices still appear to be very low. It had been a talking point in our office for years as to why David Bowie albums were so cheap, and his sad death threw this question into sharp relief with the price of a first press "Ziggy Stardust" jumping from around 20 pounds to 150 pounds overnight. And whilst this kind of rise hasn't been fully sustained, prices throughout his catalogue have mostly settled in at about two to three times what they were before.
Other artists of similar stature can be identified whose LPs are also bizarrely cheap. £40 to £60 for first presses of some of the '60s Bob Dylan albums seems remarkably reasonable, given how rare nice copies are. UK copies of orange label Elektra albums by artists such as the Doors and the Stooges also strike us as very good value, given that hens teeth are more common than some of them. In fact, it can easily be argued by the more ghoulish amongst you that there is a lot of money to be made simply by picking up copies of LPs by aging rock stars and waiting for them to die, but we wouldn't be so outrageous as to mention that.
Brand New Vinyl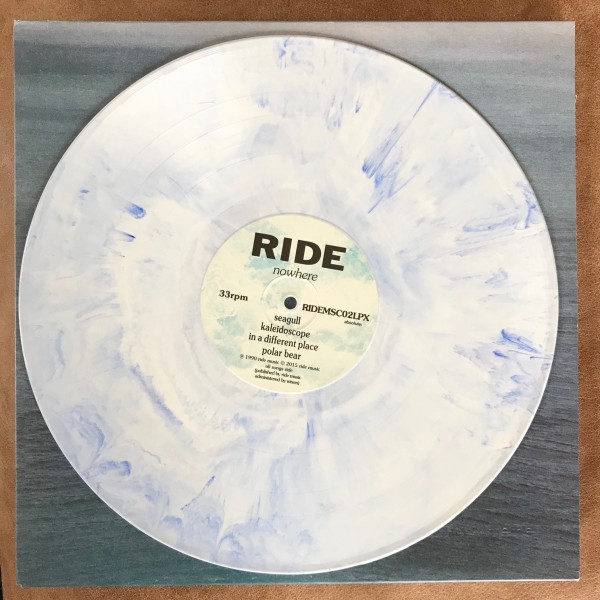 A bit more of a minefield of course. There are three obvious possibilities:
Try to predict bands who are going to have huge and fairly immediate success
Buy new releases of well-established artists who release collectable pressings in small quantities
Look for new pressings of older titles that are going to have a collectable value
The first possibilty has the advantage of offering the highest possible return for your money - an example might be the first Arctic Monkeys' single, which jumped from a few pounds to £100 within a few months of release. Of course, it's also a good way to spend lots of money and end up with records by the kind of obscure indie bands that fill record shop pound boxes.
The second possibility is a pretty sure bet if you identify the right bands. The main problem can actually be getting an order in on time before items are sold out. A good example of this type of situation for years was Porcupine Tree / Steven Wilson, where you could rely on the collectable issues of their releases trebling in value within a few months of issue in virtually every case. Other examples I noted recently were the The Jam live LPs that have been issued by Polydor since 2015. The first release, "Live At Newcastle City Hall", is already up to £150-200.
The third example is perhaps the most interesting area, and one of the newer phenomenons in record collecting. In recent years some reissues have immediately been recognised as very poor quality, but other better pressings have risen in price quickly. In other cases, collectors haven't cared about the pressing quality and the fact that the issue has sold out quickly has been enough. In 2016, the Clash LPs were reissued on coloured vinyl and sold quickly and cheaply through outlets such as Tesco and Asda. They sound quite poor to our ears, but prices have already risen as the pressings sold out.
Additionally, keeping new vinyl sealed will allow it to realise a higher price when eventually sold. That'll be a real test though for those of you who are investing through gritted teeth and would much rather be listening to your records!
Famous Records With A Back Story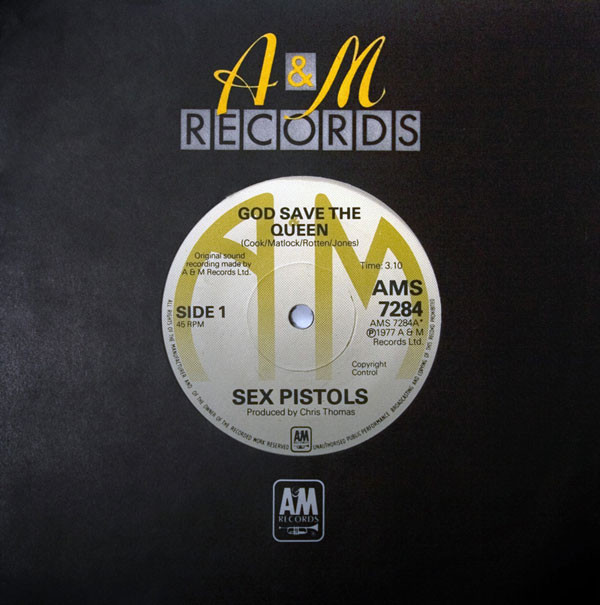 There are, of course, several iconic examples falling into this category which have proved to be some of the best investments in record collecting in recent years. Prices of these items are already very high in most cases, but as the only trend seems to be upward the richer amongst you could still consider it. The famous A&M pressing of "God Save The Queen" by the Sex Pistols has risen from around £2000 at the turn of the century to around £8000-£10000 now, although the small number of sales in recent years makes valuing it before auction very difficult. Still, around a 300/400% return over 15 years or so can't be sniffed at. The gold label stereo first press of the Beatles' "Please Please Me" album has seen rises only slightly less steep (it probably comes up slightly more often). But of course the real landmark in record collecting in recent years was the sale of Ringo Starr's "number 1" White Album for $790,000. Obviously we can't all have a copy of that, but it shows vividly which way the trend is likely to be for the low numbered copies.
One set of records that might be worth considering, currently at more affordable prices, are the various items that have been issued with sleeves designed by the artist Banksy. If Banksy prints in editions of 500 sell for £5000-£10,000, why do 7" and 12" singles with Banksy covers in editions of a couple of thousand sell for £50-£200? Worth considering we think. The Blur LP "Think Tank" and the three singles taken from it are examples of items which sell in this price bracket, but there are four or five dozen titles to choose from altogether including releases from One Cut, Roots Manuva and several unofficial bootlegs.
So, those are the main areas to consider if you're looking to find an alternative investment and are considering taking the plunge with vinyl. A varied portfolio of 50 or so good collectables from a range of artists will have shown at least a 10% p.a. rise over the last couple of decades, with some items jumping up by more and others staying at least flat. There doesn't seem any reason why the market won't continue in the same way, although always remember, children - investments can go down, as well as up. Except in the case of vinyl being bought by the less disciplined amongst you, where it will probably just go round and round...